GE vivid E9 ultrasonic trouble shooting(3)
Fault phenomenon
When using 4C probe to scan the abdomen, ve9 occasionally presents a boundary line with different brightness from top to bottom on the left and right sides.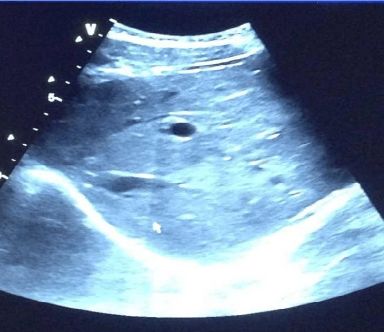 Fault analysis
According to the fault description, this kind of situation belongs to the occasional fault and occurs at the specific inspection position. When the fault phenomenon of the replacement scanning part disappears, the hardware fault can be eliminated. The analysis should be software or application condition setting.

Troubleshooting
1. Reinstall the software, import the application conditions, and the doctor feedback that the fault is still in use.
2. Suspect the application conditions. Import the application conditions of another ve9, no fault occurs, it is confirmed that the problem is the condition setting.
3. By comparing the application conditions of the two machines, it is found that the doctor has opened four focuses when using the machine.
4. Set the number of focus to one, and the failure phenomenon will not occur again after trial, and the failure will be solved.